So after searching in both the Oxford Circus store and then the Selfridges High Street section I finally got my heels and they're beautiful! Luckily I asked one of the staff to check out back because there was NONE on the shop floor!
I also saw this in River Island and I really like it, I still haven't got a maxi skirt yet and this is a bit different to the normal cream/pink maxi skirt, it has a really elegant shape to it as well and it's £40 which isn't too expensive.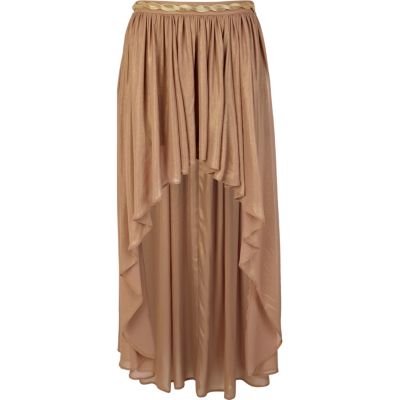 (sorry for the small picture it was really blurry enlarged)
I also came across a new website yesterday in one of my magazines called FASHION UNION and I checked out the website for it and it is actually really good, the prices are affordable and there is some really nice stuff on there so I would recommend checking that out (look out for the knitwear!)
And on a final note I have an idea on what dress I want for new years but just to make sure I have a few backup options does anyone have any dress websites they can recommend for me?